El Mejor Taco - Black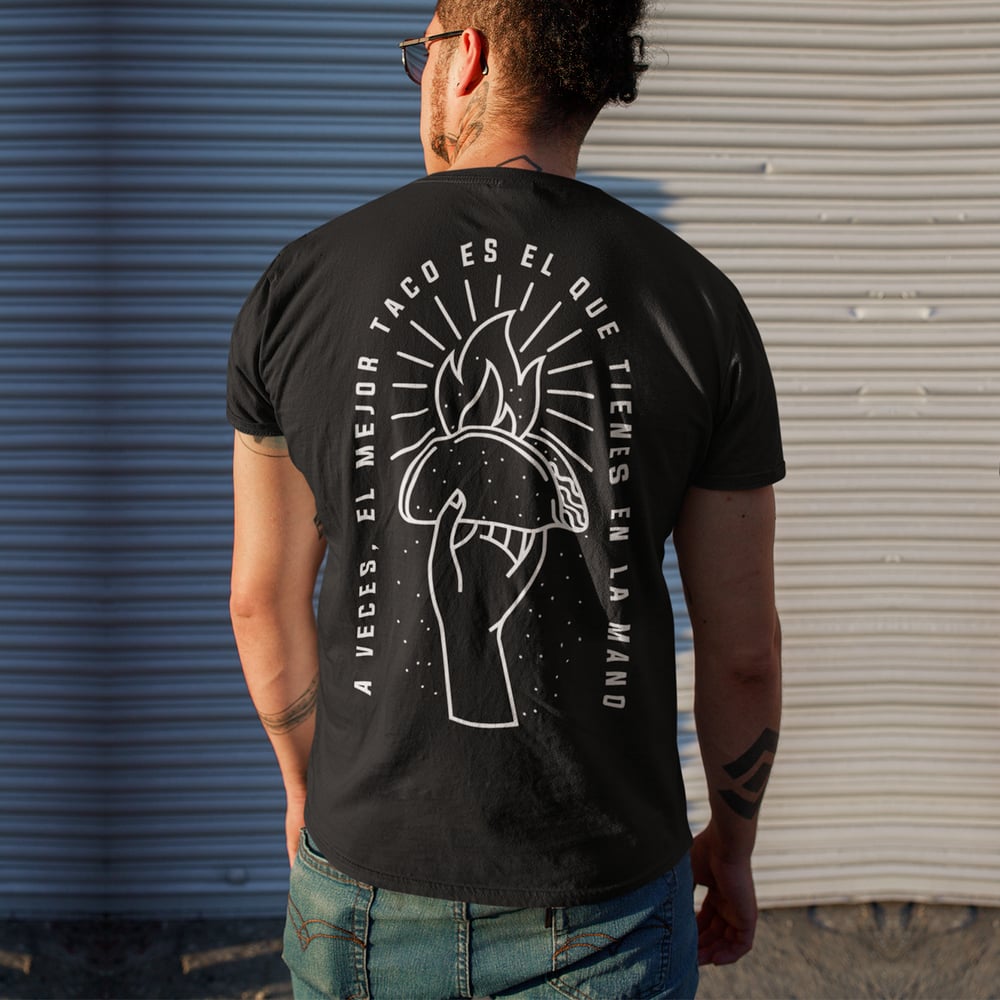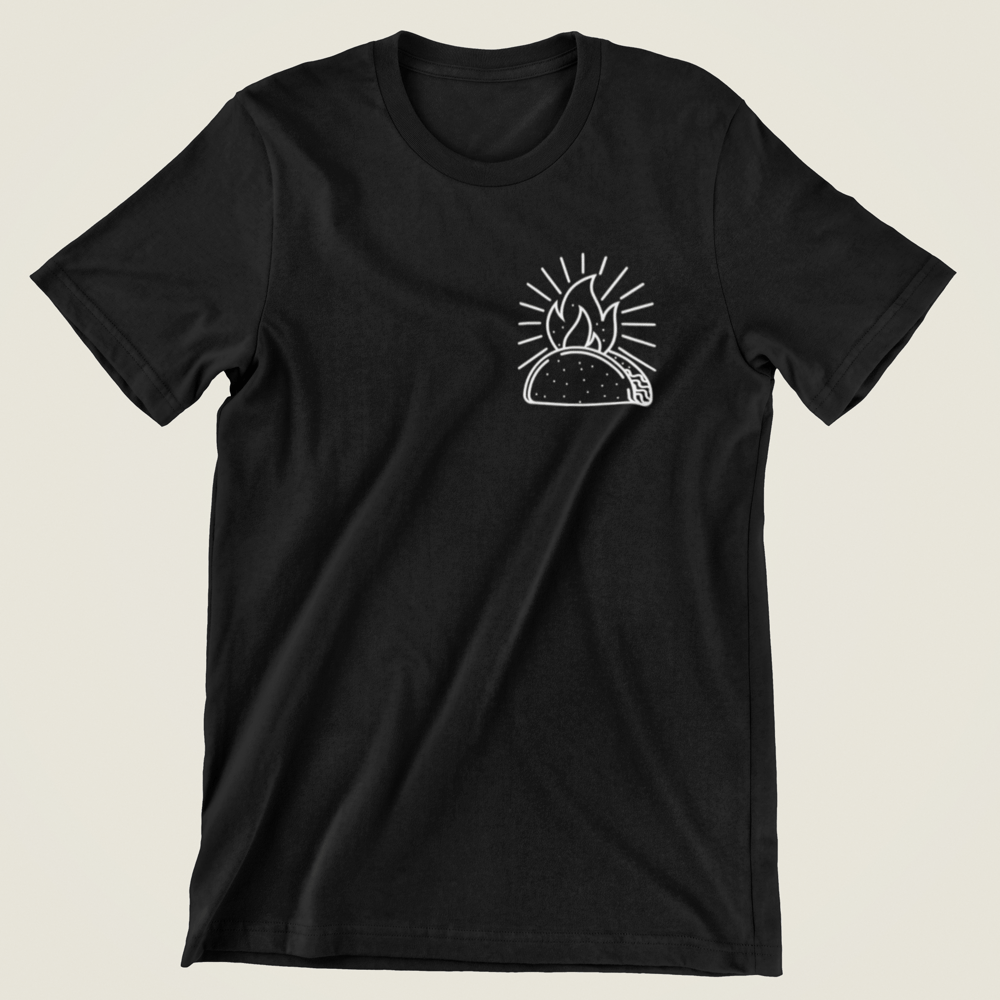 "A veces, el mejor taco es el que tienes en la mano"
It's so easy to get caught up with what everyone else has. But sometimes, the best taco is the one in your hand. Be grateful for what you got. And also, be grateful for this t-shirt.
This is a soft, 100% cotton tee in standard men's/unisex fit and runs true to size. Wash cold, tumble dry low, enjoy for years.